WHAT IS GAIA EDUCATION DOING AT COP27?
With COP27 taking place in Sharm El Sheikh, Egypt, this year, Gaia Education is attending to promote a new partnership with the Association of African Universities, the SDG Center for Africa and the All Africa Students' Union. 
Together we aim to support 15 leading, AAU-member African universities to develop at least two short digital courses for African University students, highlighting the main Climate Change and SDG challenges from an African perspective. 
The courses will also connect the students to inspiring on-the-ground projects and initiatives, to individual African activists making waves across the continent, and to courses which will help them deepen their understanding (eg. Gaia Education's free, Local Water Solutions for Global Challenges course!).
To read more about our proposal, just click below!
COP 27 SIDE EVENT, 14TH NOVEMBER 6.30-8PM EST
Gaia Education is delighted to announce that we and our partners, The Global Ecovillage Network, The Nordic Folkecenter for Renewable, and the Global Youth Development Institute have been selected by the UNFCCC to hold a side event entitled: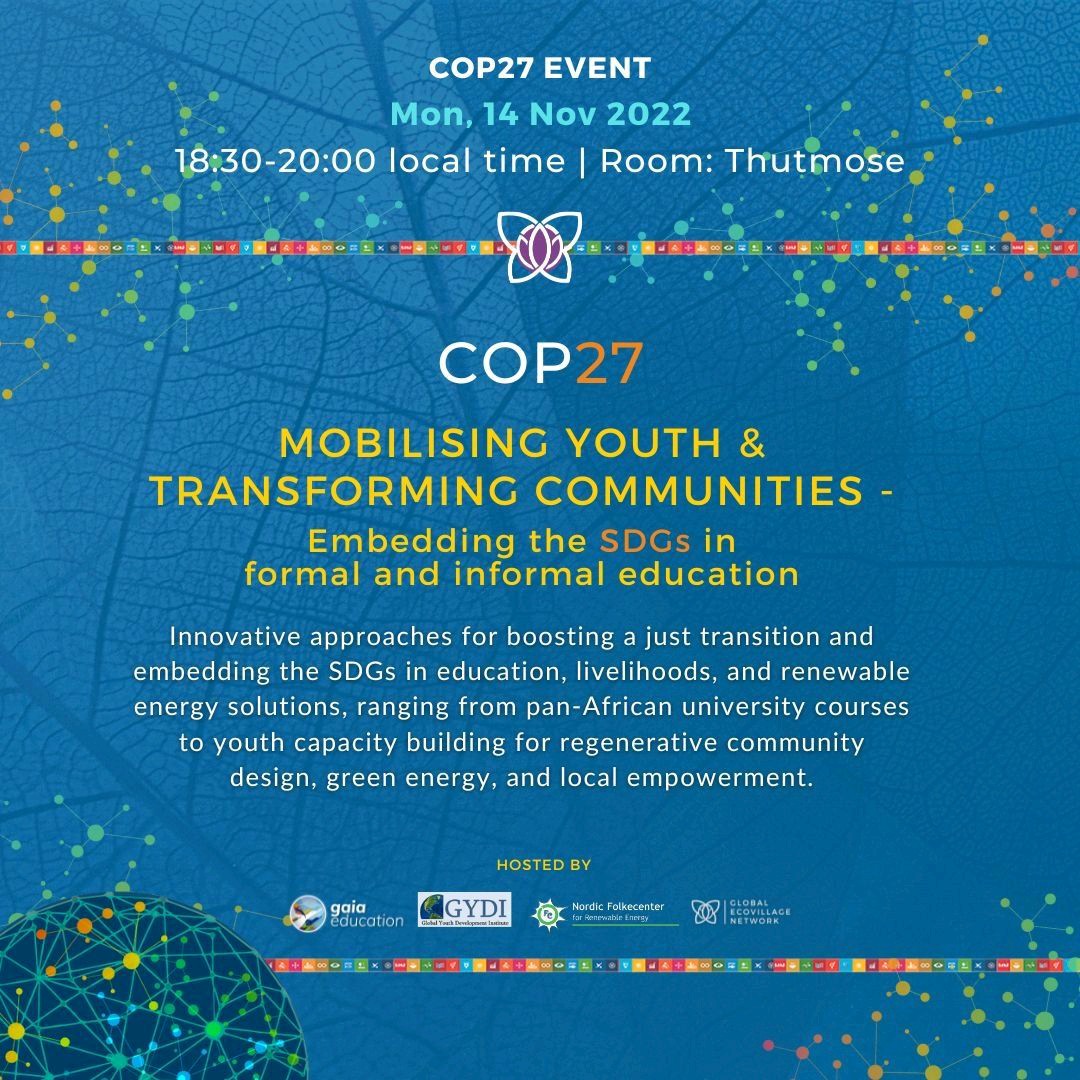 Click the image to access the event
Gaia Education will promote our African Universities proposal, along with the SDG Center for Africa. We hope to have some guest speakers who will endorse our efforts and highlight the need  for a greater investment in sustainability education, as promised at COP 26 by the...

14TH NOVEMBER IS WATER DAY AT COP27
 Gaia Education will be promoting our FREE course called,
in partnership with UNITAR.
Learn about the global water challenges, water and wastewater treatment technologies, how water affects food and energy supply and much more. Sign up today for this FREE course and gain fundamental knowledge on how to make clean water more accessible.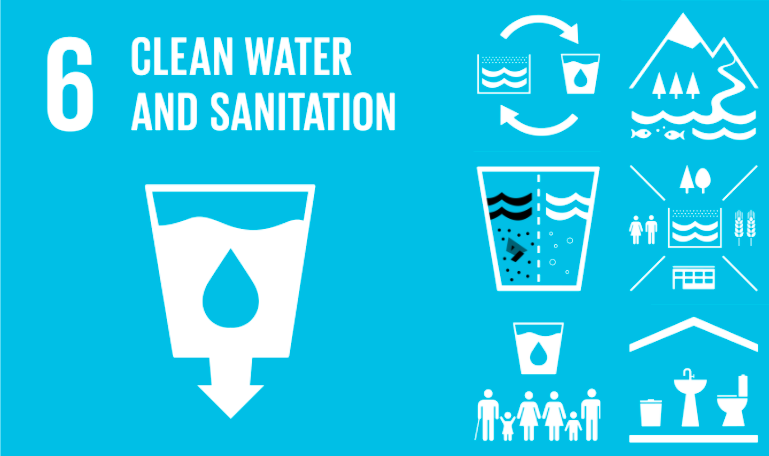 The course presented by the University of Strathclyde, Gaia Education and UNITAR contributes to the International Decade (2018–2028) for Action – Water for Sustainable Development, and is supported by the Scottish Government.

Gaia Education, as an UNFCCC observer organisation, has been allocated 3 delegate spaces for ourselves and our partners for each of the two weeks of COP27. 
Caroline Masaka
Acting Director General of The SDG Center for Africa
Dr. Hamdino Ahmed
Agriculture Advisor, The Sustainable Development Goals Center for Africa (SDGC/A), Kigali, Rwanda.
Veronica Otuko Dzeagu
Chief Technical Officer, All Africa Students' Union
Tim Clarke
Gaia Education trustee, Ex-EU Ambassador to the African Union
Fasil Bogale
Chief Financial Officer and Africa Lead, Gaia Education