Sonita Mbah and Better World Cameroon
Sonita Mbah is undergoing her Masters in World Heritage Studies. She is a passionate food grower, Permaculture designer and facilitator. For over 10 years, she has been the Administrator of Better World Cameroon and co-initiator of Bafut Ecovillage, an off-grid learning center North West of Cameroon. Bafut Ecovillage has been a beacon of hope for integration and connection between people and with nature, in a country that has gone through much strife in recent years - until sadly the civil conflicts reached its location and set the site on fire in January this year. Better World Cameroon is committed to rebuild on its ashes a hub for digitalising Permaculture for the benefit of refugees and displaced young people.
As Executive Secretary of the Global Ecovillage Network Africa, Sonita brings regenerative community and social enterprise development to several African communities. For her work she received the Gender Just Climate Solutions Award by the Women and Gender Constituency for empowering women on the earthen cook stove technology and the One World Award for her work with the Global Ecovillage Network.
Visolela is the National Director of Women's Solidarity Namibia (WSN), a local organisation founded in 1989 that focuses on increasing the capacity of men, women, and youth to prevent and respond to gender-based violence including harmful cultural practices, and speaking out against violence and discrimination against women and children in communities, schools, and workplaces. In 2020, they provided training to independent women candidates pre and post elections, resulting in more support given to local communities and also participated in the 16 days of Activism for Gender Based Violence, honouring Namibian women on Human Rights Day.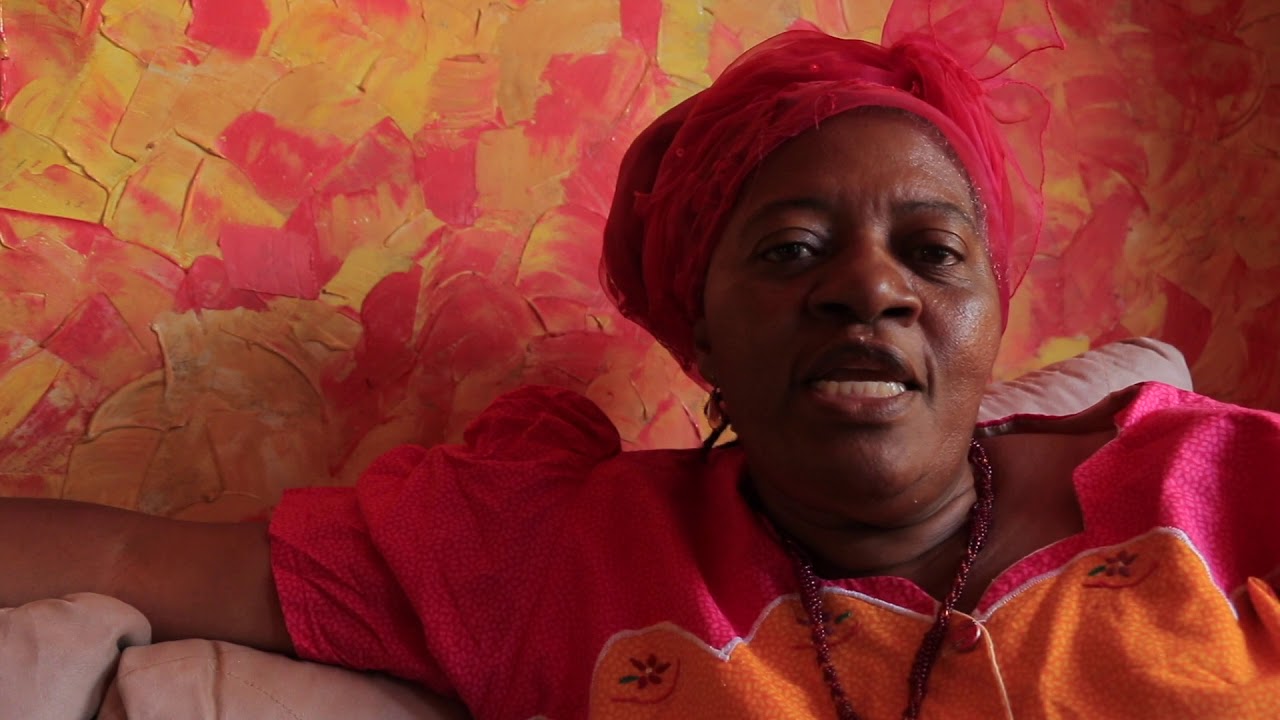 She is also a representative of GEN Africa and advocate for women's rights has been initiating incredible work in Namibia. With the support of River of Life funds in 2020, Visolela was able to work with women from different communities to develop gardens for food security, nutrition and as a way to improve their livelihoods. She conducted 6 workshops and events in the past year, working in 6 villages and 3 schools, reaching over 850 people, including women, youth, elders, as well as men and LGBTIQ members.
In 2016, Visolela established a community farm, which now serves 26 households, over 30 large families and some elderly people from the neighbourhood, also as a result of support from the River of Life programme. In addition, the farmers in the community were able to increase their income from the sale of crops to the local market and to a nearby ecotourism center. Furthermore, a pond was created to store 120.00 m3 of rainwater that is used during the dry season. Visolela is also currently working with women who manufacture handicrafts and traditional perfume.