Since 1991, Bangladesh Association for Sustainable Development (BASD), a national NGO, has been working to support those in the most vulnerable areas of Bangladesh to overcome human suffering, social injustice, poverty, and inequality. 
BASD takes a holistic approach, as this best supports the urgent need for Bangladesh to transition to regenerative, climate change-adapted homesteads and livelihoods in the Climate Change Age.
Of our many projects, for this exhibition, we are showcasing the part of our work that, in partnership with Gaia Education, supports women farmers in Southern Bangladesh to lead their communities to climate change-adapted settlements, regenerative farming, and ethical trade: 'Building Capacity and Empowering Communities'. 
Watch this video demonstrating the results of the project:
From Climate Change Devastation..
Bangladesh is one of the most climate-vulnerable countries in the world. The low-lying coastal districts of Khulna and Bagerhat are facing monumental Climate Change challenges.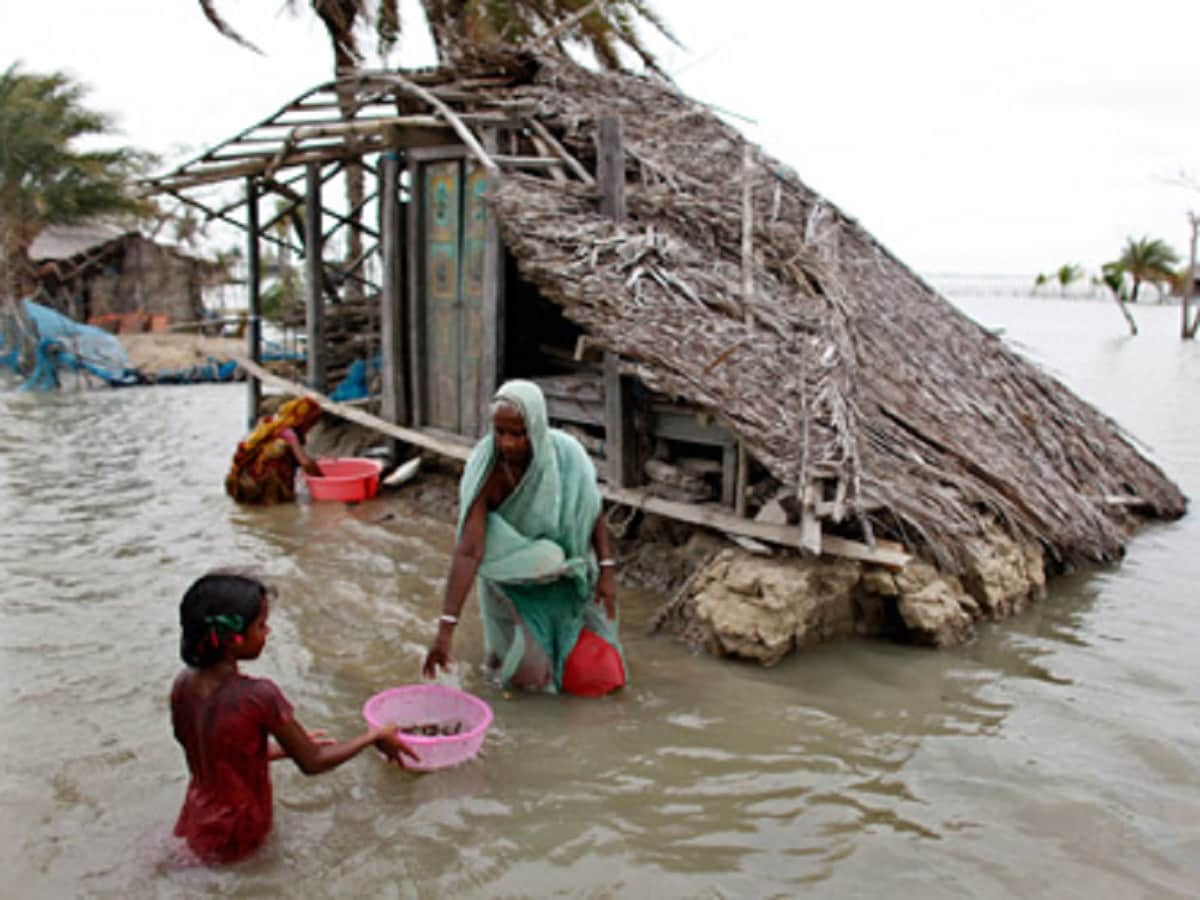 Cyclones, tidal surges, and extreme flooding have devastated agriculture and food production, increasing mortality rates and destroying the livelihoods of many communities. 
Over 30% of agricultural land is salinated by tidal flooding during the wet season and upward movement of saline groundwater during the dry season. Communities struggle to get the yields necessary for their food security and livelihoods.
To Women-led Solutions for the Climate Change Age…
From 2013-17, funded by Scottish Government, we supported pioneering women from 64 climate-affected communities in Bagerhat and Khulna, to lead 3,000 members of their community in learning how to Design for Sustainability…
… To improve climate change resilience for their settlements….

(raised houses)

(flood proof storage pots)

...to transition to climate-adapted, agroecological farming techniques…
….and Aquaculture, which greatly improved households' food security…
….and led to the set up of 39 social enterprise cooperatives to sell surplus produce,  increasing household incomes by 23%.
At the end of the project, the women of the project opened the area's first organic shop!
Watch this video to find out more about the project...
More from Gaia Education on the project
---
ARE YOU A FUNDER? CAN YOU HELP?
Gaia Education and BASD were devastated to be one of the DFID projects cancelled when it cancelled its last round of funding.
We have a ready-to-go project duplicating our work with women in Bagherat and Khulna in the neighbouring district of Satkhira - one of the most cyclone-prone areas of Bangladesh.
If you are interested in supporting the pioneering women of this district, contact:
Sally Bogale - Resourcing and Partnerships
sally.bogale@gaiaeducation.org